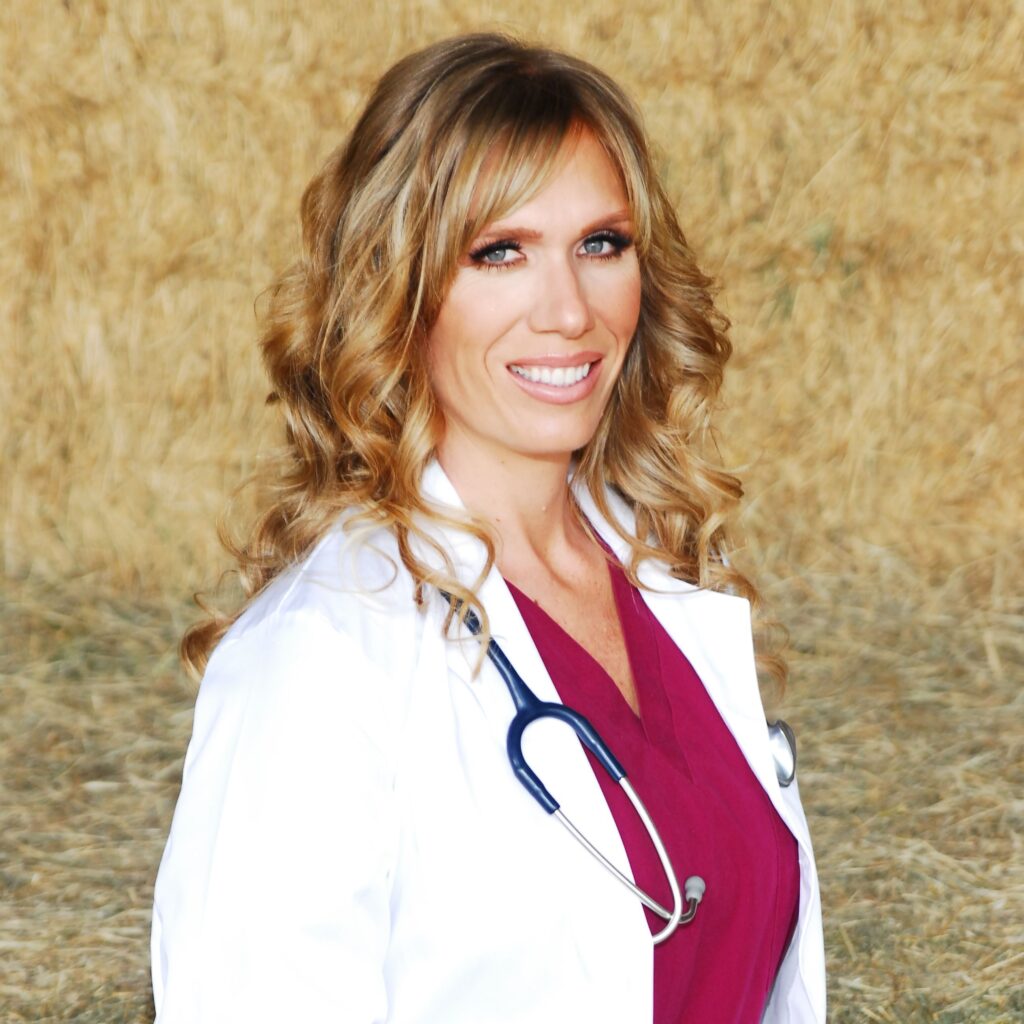 I grew up in Orange County, CA and have had an affinity toward horses since birth. From the age of 11 years old, I knew that I wanted to be an equine veterinarian and started to prepare myself for a career in veterinary medicine.
I completed my Bachelors of Science degree at the California State University, Fresno, where I competed on the equestrian team in both English and Western riding events. It was during this experience that my first exposure to the idea of equine acupuncture and chiropractic occurred, though I admit to having been a huge skeptic to the effectiveness at the time.
I graduated veterinary school at the University of California, Davis in 2004 and my primary emphases were equine and poultry medicines. While attending a lameness course during my third year of veterinary school, I was again introduced to the idea of acupuncture and manipulative therapy, at which time I was certain that my "calling" was within those disciplines. From this point forward I have worked to become as knowledgeable and proficient in these disciplines as possible.
After a brief stint as an associate veterinarian in a Berkeley-based racetrack practice, I began my acupuncture training at the Colorado State University's Medical Acupuncture for Veterinarians program in 2005. I subsequently completed the Animal Chiropractic program offered by Options for Animals in 2006 in Wellsville, KS. I have continued my education with additional courses offered through the Chi Institute and Options for Animals, continuing to grow and develop my practice.
I relocated from California to Texas in November 2013. Within 6 months of living in Fort Worth, I met my husband and life partner. We had a son in 2015 and blending our families has also given me two beautiful daughters. I never knew how much I would enjoy being a mother and am fortunate to have a very healthy balance between a career and family that I both love dearly. Being a mom has given me tremendous perspective on life and enhanced my healing properties and intuition even further.
I am an avid volunteer coach for youth athletics teams, helping to develop the skills and work ethic of young boys and girls. Coaching has been incredibly rewarding for me and I will continue to do it as long as I'm able.
At this point in my veterinary career, my main focus is on biomechanics and whole body balance. My goal is to not just provide short-term relief, but to really identify and treat the underlying causes of compensatory pain. We achieve much better results when we focus less on the symptoms and more on causation. Proper biomechanics play a crucial role in general health and well-being, as does nutrition and a healthy immune system. Acupuncture and spinal therapies are excellent tools for addressing these systems.